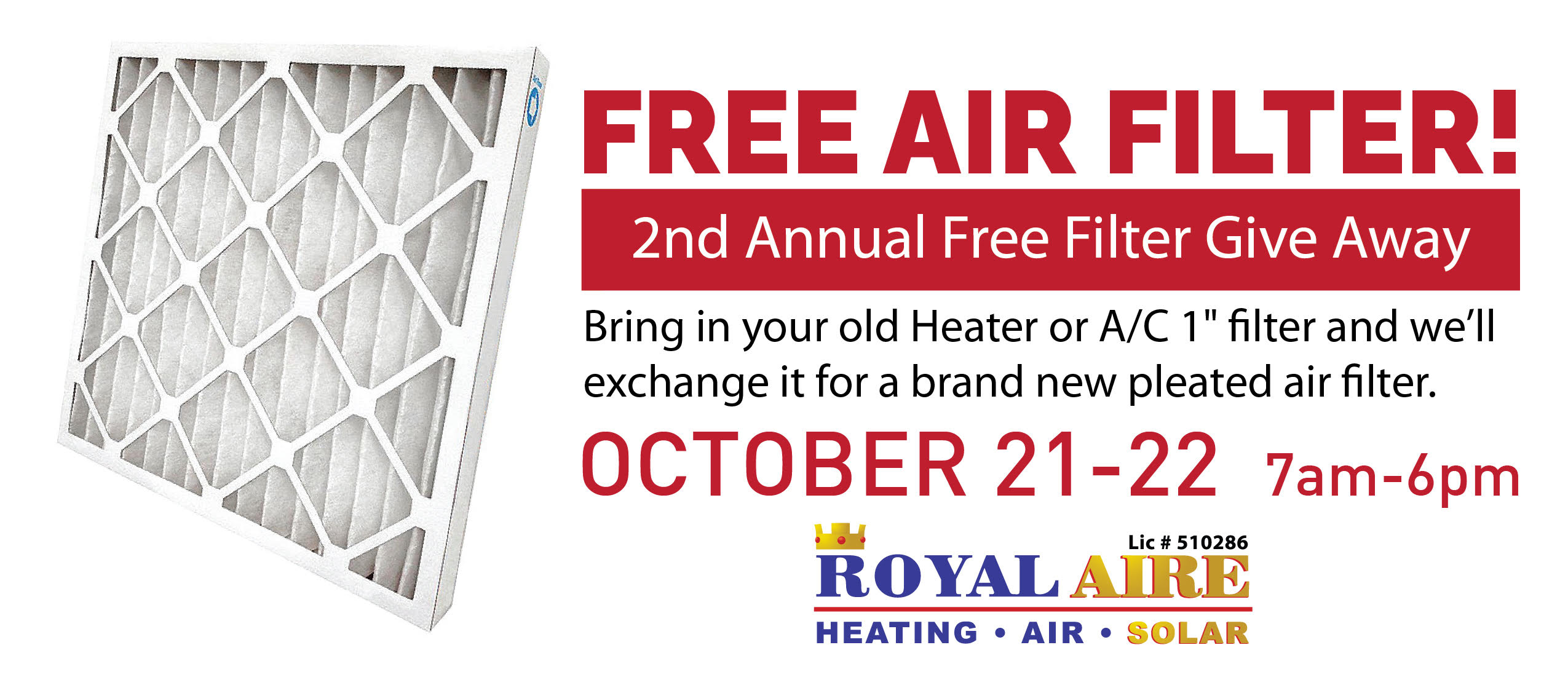 FREE FILTER
Last year we had a Free Filter Give Away. We wanted to make that same offer to the community this year. So this this is our 2nd Annual Free Filter Give Away. It may be that your filter has collected a lot of dust over this last summer, and with cooler temperatures at our doors, now would be a good time to change that filter. Please bring in your old filter and we'll exchange it for a brand new pleated air filter.
It will be on your Radio Station…
Listen for our Public Service Announcement on your favorite Radio station and when you come in to get your filter, please mention which station you heard it on.
   OCTOBER 21st and 22nd Are FREE Air Filter Days
   Royal Aire – Who offered FREE Filters to Anyone after the Camp Fire – are doing it again this year.
   To commemorate the rebuilding of our area, Royal Aire is inaugurating the 2nd Annual Free Filter Days.
   All you have to do is bring your OLD filter in and they will give you a Free Brand New 1" Filter Pleated Filter in exchange. October 21st and 22nd from 7am – 6pm.
   They are located on Zanella Way in Chico. Just follow the signs, or go online at WeCareRoyalAire.com/FreeFilters for more information.
Thank YOU for letting us Serve YOU
We so much appreciate the opportunity to serve our community. Without you, we wouldn't be able to offer heating and air services. It is always an honor for us to come to your home and get to meet you and your family when we take care of your units and help your family be more comfortable. Thank you for our relationship.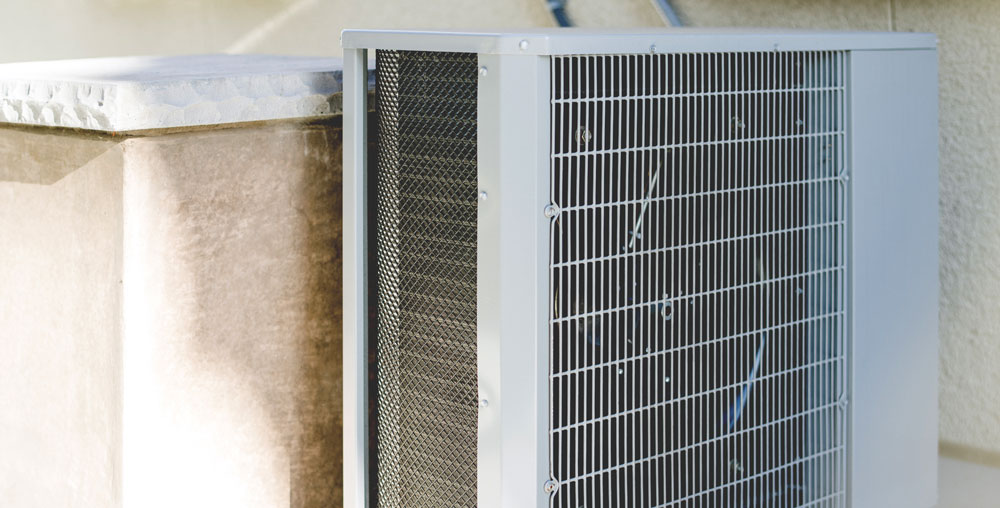 Royal Aire is amazing!! My husband has MS and cannot be in the heat very long. Our air conditioner went out in 100-degree weather and Royal Aire came out at 8:30 p.m., only charging $30 above the normal service call. I am happy to say we were able to sleep well that night…thank you Royal Aire.
– CAREN B.
Had them out to do a maintenance on my 37-year-old air conditioner unit.He did a wonderful job arrived on time was very professional very clean and didn't try and recommend extra things despite the fact that my unit was old… Thanks a lot will definitely use you guys again. Fast honest clean and friendly…
– SPRING W.
Called Royal Aire on Thurs., July 2nd 2015 (Friday was the start of the 4th of July holiday weekend) at 4:40pm as the a/c stopped working at our Chico rental house.For an additional $30 they came for an after hours service within 30 minutes and had the unit up and running in another 30 minutes which was terrific as it was 103°. My tenant let them in and I didn't have to drive to Chico, they updated me by phone, took my credit card info for payment and emailed me a receipt. My tenants didn't have to suffer over the long weekend and I didn't have to change my plans either. I highly recommend Royal Aire for hvac repair.
– HEIDI G.
Send Us A Message
---
Call Us Anytime — 24 Hours a day, 7 Days a week. Holidays, Weekends, Evenings. We Can fit you in. We're thrilled you called and we'll book your appointment right away.
Visit us
2530 Zanella Way
Chico, CA 95928
© Copyright 2019 by Royal Aire, Lic # 510286
Website Designed by Bedrock Markets, Inc.