Heating Services for 50 Miles Around Chico
Furnace or Heating Preventative Maintenance
Basically the difference between a maintenance and a repair — is if it is done before or after you notice something went wrong with you're heater. Preventative maintenance is done before you need it, so that you don't have to worry about it, and the chances of your equipment breaking down are in the slim and nill categories.
When you sign up for our Preventative Maintenance Agreement, you'll have the peace of mind knowing that your heating and air conditioning units are serviced twice a year. Any worn out parts, (if there are any) can be replaced and fixed before you have a breakdown. Because we do a complete Precision Tune-Up 2 times a year, you can be assured that each air conditioning and heating system will be kept in top shape to handle the loads during the peak season.
Maintenance Guarantee: And if for some reason, you do have a breakdown, we'll credit the amount of the Tune up for that season toward your repair of your air conditioner or heating unit. Nice huh?! Yes, very nice.
Heating Risk
Some people may not understand how a heating furnace works, and therefore be unaware, that due to constant heating up and cooling down, the metal in the heat exchanger can crack. When this happens – your family may be in danger. Why? Because the crack in the exchanger allows unburned Carbon Monoxide to escape into your home. And we all know that can be extremely dangerous. So even if you just suspect or want to be assured, that your exchanger is 100% ok, please give us a call at Royal Aire, and we can check it out.
Heating
Heating, Furnaces and Warm Happiness – Repairs, Maintenance, or Installs
Royal Aire can help your heater keep you warm all winter long. Especially when the family is freezing and you need to warm up the little ones, or even the little bit older ones. Positively, we do heating and furnace repairs. You may find that even though a repair is needed at this moment, a maintenance agreement or install would be the better solution. We'll give you all your options.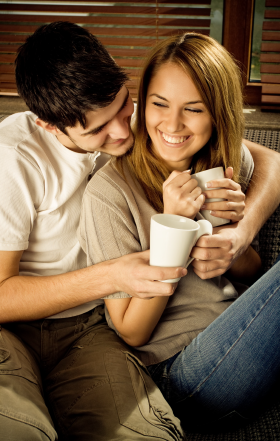 Heating/Furnace Replacement or Installation
There are times in life when equipment that has been running for years… just runs out of ability to continue. So when that time comes, just let us know, and we'll be happy to go over the specifics with you and your home… and more importantly, your comfort in every room.
FREE Second Opinion: A Word of Caution.
There may be some contractors out there that will always try to sell you a unit right off the bat. Even when a repair would do, and you still have life left in your unit. Beware of such people. As a safeguard to our customers, please give us a call when you get approached by these people, and we'll give you a FREE SECOND OPINION.
That's right. No charge for keeping you happy and your system running at optimum. And if happens to be that your unit is gasping its last breath, you'll get the most value for your dollar with Royal Aire.